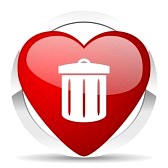 Through our recycling program, we are able to test and rebuild machines for a very low cost.
Prices start from as low as $80 for working machines, all running Windows 7 or higher.
We will be advertising our refurbished systems  on this page, but you can also call us on 6655 0127 as we may have other items not listed
PRICE DROP!!! $200

 HP PAVILION P6-3400: $250  call or email if you are interested or would like to view
HP Pavilion P6 series desktop.  Fully refurbished, machine is only 3 years old. Fast and quiet..
Windows 7 Home Premium 64bit
500Gb Hard Drive (fully formatted, tested)
4Gb DDR3 1333mhz RAM
AMD A4-3400 2.7 Ghz CPU
AMD ATI HD 5400 1Gb graphics card
DVD burner
Programs include Offce 2010 Pro, VLC and others